Pinkcity Kirana in Press
​

Pinkcitykirana playing the grocery delivery market in Jaipur
May 05 , 2015
---
Grocery and hyperlocal have been buzzwords in the indian startup ecosystem over the past six months. Besides a slew of new startups, grocery has also attracted the interest of biggies like Amazon and Paytm. One such
entrant is Pinkcitykirana, an online grocery store that delivers FMCG products, fresh vegetables and fruits in jaipur.It boasts a customer base of 1000 plus and have delivered more than 5000 orders.....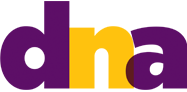 Grocery shopping was never this easy !
Sun 05-04-2015
---
Two years back , Sandeep Agarwal was working with TCS as an engineer in Bangalore city . But , it was because of his desire to work in his own family business in Jaipur in a different way. That he left the job
and decided to start an online kirana store. Now he is working with his brother to sell grocery items through their own online portal.Their venture , titled Pinkcitykirana.com currently ha..

Online grocery business model is yet to be cracked !
June 08 , 2015
---
The Indian food and grocery market ranks 6th in the world . As compared to other developed countries that are already sitting at online grocery market in billions of dollors , Indian grocery
market has managed to reach a size of $150-200 million in the past 4 to 5 years. "Says Sandeep Agarwal , Co founder , Pinkcitykirana.com ....